Sunday, January 26, 2020, 10:10 AM - 11:00 AM
Micah the Prophet
On Sunday, January 26 at 10:10 am in the Parish Hall, the Rev. Beverly A. Bartlett will lead a class on the prophet Micah. One of the prophet's most treasured lines, "do justly, love mercy, walk humbly with your God," is the inspiration behind an anthem recently commissioned by MAPC. On the following Sunday, February 2, we will hear the new anthem and meet the composer (see below).
Meet the Composer & Hear the Premiere!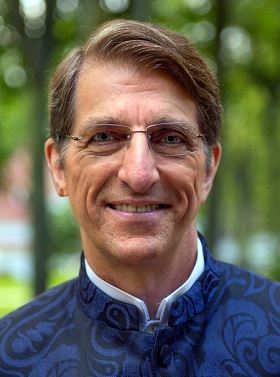 On Sunday, February 2 at 10:10 am in the Parish Hall, composer Fred Gramann, Director of Music at the American Church in Paris, will be the guest presenter on our Christian Education series, describing his work as a composer and his approach to setting texts. The Church Choir will be on hand to offer a special "sneak preview" of his new work, Walk Humbly with Your God – a commission made possible through Gordon and Lillian Hardy Music Endowment Fund. The anthem is based on a familiar text from the prophet Micah appointed for the Fourth Sunday after Epiphany and is dedicated to longtime MAPC member Josephine McFadden. The composer will conduct the official 'premiere' of his new work at the 11:15 am service.